Enterprise Grade Windows VPS
64bit Operating System with Remote Desktop Access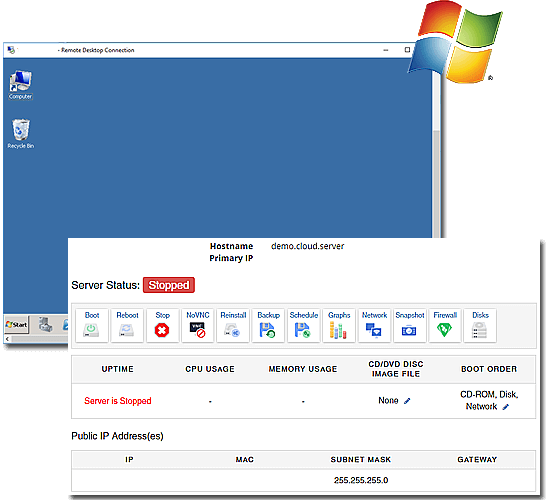 Full Admin Access
You're granted with full administrator access. Full admin access allowed you to install applications, configure firewall, security settings or user rights customization.
Remote Desktop Access
Each Windows VPS plans come with single user license, allow you to connect to your server with remote desktop connection. Access from anywhere at anytime.
Powered by SSD Storage
Storage pool that either built with pure SSD or cached with NVMe SSD, allow FAST data reading. Suitable for all applications, especially database or java related applications.
Simple Control Panel
Easy to use server control panel. Boot, reboot or stop your server right from the client portal. Diagnose your server via noVNC at anytime when you experiencing technical issue.
Products / Services Advice
Contact us at [email protected], we will help you to identify best solution for your business.
Windows SSD VPS Plans & Pricing
No Setup Fee | 64 bits Operating System
---
Important Note:
* Game Server, Torrent, P2P, or Streaming Server is NOT allowed to host on above KVM VPS plans.
* Up to 1 Gbps shared only available for US, Hong Kong, Singapore and Germany node. For Malaysia data center, you're allowed to burst up to 30Mbps for short period of time (approx. 1000MB of data). Consistently utilize high bandwidth, your VPS will permanently cap at 10Mbps.